Neat HK: A Solution for the Hong Kong Banking Nightmare?
---
Global From Asia | July 14, 2018
Looking for a Hong Kong online business bank account that you can connect your Paypal and Stripe / Braintree merchant account to? Wouldn't that be amazing, without the utter nightmare Hong Kong business owners are going through now begging these archaic banks to allow them to deposit their money.
Here at Global From Asia – we know the pain our entrepreneur and hard-working global business owners have been going through. As digital nomads and e-commerce sellers and FBA business owners, we feel the pain ourselves. This is why our clients for our corporate services enjoy working with us – we understand you.
And we know the biggest pain point for almost 2 years now has been – such a basic need – a business bank account solution in Hong Kong.
One with credit cards – for you and your staff. One that can link to your Paypal and Stripe.
We've been testing so many and talking to so many – and today we're talking about one we've been following for years.
Neat.HK Business Banking for Online Business Owners

So I am focusing today on their business banking product – Neat Business Account. I know exactly what you guys are looking for – and here is a list of their features:
* Unique Account / IBAN number – you will have your own dedicated account number with Standard Chartered. This isn't like some other solutions where you have a sub-account and need to put in your TT (telegraphic transfer) banking notes your sub-account number. This is a dedicated account number ONLY FOR YOU And your business. I'm not sure the technical way they got this – but this is the amazing part – that allows you to do the following
* Connect /Verify your Paypal Hong Kong – we have a Paypal Hong Kong guide that gets a lot of attention on how to verify your Paypal. You need a "unique" or dedicated IBAN number. This Neat Hong Kong business solution give you that – unlike other online / virtual banking solutions I have come across.
* Connect / Verify your Stripe HK or Braintree merchant account – similar to Paypal, you need a unique bank account in your company name in order to get Stripe and any other merchant account setup. Don't worry – this will work here too. We have a full list of merchant account comparison here that is popular as well.
* Issue Company credit cards – You can order credit cards! Yes – finally – you can see a company credit card in your company name here in HK without having to sign your life away and deposit your life savings! Seriously, readers know it is hard to get a Hong Kong credit card.
* Deposit paper checks – many ask how to deposit checks (yes, Hong Kong does still use quite a bit of paper checks). This works too. You need to go to Standard Chartered Bank – in person – and deposit. Can't do it at the ATM.
* English, Online Banking – and of course, it has online banking. Well, that is actually something we need to write as a bullet point, as some banks we are forced to work with in our partner corporate services agency, don't have online banking. Or it takes forever to get issued. And the banking is in English.
I think this has huge potential, and I may finally be able to rest well at night when we get new clients for a Hong Kong company (read our Hong Kong registration guide here) setup and – yes – their request to get a local HK bank.
Big Plus – Don't Need To Come To Hong Kong To Apply

Here is the big – big one – that I know our readers at Global From Asia will love – you can apply and get approved online. So now, once we get this moving smoother – we can help clients open a HK company and HK bank account without needing to fly here.
Can you say…
Game changer!?!
Wow, Hong Kong may be back open for business. It's been a rocky road since March 2016 but we may be out of the ice age and entering normal business climate.
How I Came Across Neat
I met David Rosa, the founder of Neat.hk a couple years ago when they were in their early stages. He visited me in my TST office and we chatted about the struggles of banking in Hong Kong and Asia in general. I had been doing my podcast already for a couple years then and was helping clients open up companies and banking. I explained the utter nightmare it was to beg a bank like HSBC to please let us deposit money with them.
At that time Neat was focused on the consumer banking side (individual accounts) but he said once that was going he'd work on their business banking solution and let me know.
I also have gotten to know others on his team, and he had been merging with other local Hong Kong fintech startups I had been following.
It's true – Global From Asia is a great blog and media source for Fintech in Hong Kong and Asia. So I am always getting startups trying to solve this nightmare banking issue find me and send me their new products and solutions.
It is my biggest pleasure to be able to blog about this and give everyone hope. There is light at the end of the tunnel and I really hope this disrupts these archaic banks who destroy small business owners livelihood.
Let's give power back to the SME and let's leverage online banking – who needs to visit a corporate banking branch anyway?
Can You Trust This New Fintech Startup?

As I have been telling clients about this new banking solution – some are still a bit nervous. A startup holding your funds is a big ask, not as simple as a social media app where you share what you ate for dinner.
True, I always have to disclose you need to use any financial solution at your own risk. But they are recognized in Hong Kong as an accredited Fintech company and work inside Cyberport. I should get him on the podcast as well.
Ready to go and get this new Hong Kong Business Banking solution? How To Signup?
So I probably have you on the edge of your seat (I hope!) and I have you excited to apply.
If you are starving and about to die of starvation as you have a HK company already and just need a freaking bank account – you can browse over to Neat Business Account and get on their waiting list. I do have a special code that can help you get expedited but am not allowing to link it publicly so if you're a client of our corporate services division (Unipro) then talk to our client services department to get that going.
Don't have a HK company yet and now feel more confident you can get a HK company and bank account together – then let's work together. Check out our HKVIP package and let's do some business together.
This may have just re-opened the doors to doing business in Hong Kong for online business owners. That plus the corporate tax rate has been dropped to 8.25% (from 16.5%) for SMEs with less than 2 million HKD in revenue. Ice age in HK may be past us, let's hope and we will keep you updated as this progresses.
Ears On The Ground
Here are some messages we have been hearing on the web that we believe is helpful
have you succeeded with HSBC ? [Surprise] A lot of variables will come into play, especially fiscal residency and company's "establishment" location. Generally speaking, will be harder for countries like me France to apply in today's banking conditions. Anyways, NEAT business is good although they are launching and still developping. However pay attention -> they have merchant limits as they are NOT a bank, they can only hold funds under a 2million HKD limit. This means, if you generate large amounts of revenue, you won't be able to store all of your funds with NEAT, you will need like a traditional bank account for savings for example. I currently work it out this way : 1/ I use sendwyre to do as much as I can with supplier payments and other online payments then send the remaining to NEAT 2/ I use NEAT for other purposes like the mastercard to purchase stuff online, also will do HK based transactions or other operational stuff I may need on a week to week basis. 3/ I have a traditional bank account I was able to open after almost a year of issues and 3 banks denied. This one is not being used right now and I unfortunately pay fees to keep it opened. However the aim is to keep this bank account in order to have a back up plan in case NEAT goes bad + it allows me to grow my business where when I will cross the 2million HKD in balance on NEAT, I start sending over to my bank. Remember -> you may have sometimes over 2million HKD for just couple weeks , in that case NEAT won't accept your funds. So long term wise, you need a traditional bank too and play around those limits.mobile online forum
Input from Neat, March 2018
Here's an update from Andre in our GFA Community Wechat group who has this update on the Neat bank situation for HK:
"Ok guys so answers from neat: still no multi currency accounts, cannot currently deposit cash, to withdraw cash standard neat charge of 2.5% is charged, the main partner bank is standard chartered. So currently it's best just for users purely doing online business."Andre
Can I wire in USD or other foreign currencies?
Yes, you can wire incoming currencies no problem.
Can we transfer money to EU banks?
What's the account limits?
2,000,000 HKD (a bit over $250,000 US dollar) as of March 2018.
A question from a Client
"I have a question, we set up the neat account and everything went smoothly and the account is open and active now.however, it shows the account only accepts incoming wire.

Is there anyway you can help us with that? I tried looking for information on how to contact the bank directly but they only have a q & a with 15 questions.

the main reason we wanted an account was to pay our supplier in China to expedite the process of importing our product to USA. Can you please give me some information and also if you can let me know how we can open account with a better bank."
Information You'll Need to Apply
Here is a copy/paste of their latest application form
This form collects information about your company so that we can complete the application without the need to travel and visit our office.
We will gather information about:
Your company
Directors
Shareholders
Ultimate Beneficial Owners (natural persons who ultimately own or control the company)
In order to complete the application you will need the following documents:
Valid Business Registration Certificate – example – (or equivalent for companies not incorporated in Hong Kong)" – example
Photo ID of Directors and Ultimate Beneficial Owners
Neat HK will also help you to generate a Board Resolution that authorise you or one of the directors to open an account with us on behalf of your company. The form is pre-filled and requires just a signature.
NOTE: Please be as accurate as possible – this will speed up the review process and increase the chances of your application being successful.
P.S. You can save your application work at any time and come back to it later on. Just click on the "Save" button and input your email.
---
Input from Neat, March 2018
Here's an update from Andre in our GFA Community Wechat group who has this update on the Neat bank situation for HK:
Ok guys so answers from neat: still no multi currency accounts, cannot currently deposit cash, to withdraw cash standard neat charge of 2.5% is charged, the main partner bank is standard chartered. So currently it's best just for users purely doing online business.Andre
What is Neat HK?
Neat is a mobile current account that makes everything accessible and at ease. It only takes 10 minutes of your time to have a Neat account. You do not have to worry with your local and international purchase, with over 50 currencies available with Neat, they got you covered!
With Neat, you can manage your money anywhere, receive salary and make payments, and send money to your friends.
There is also an available Neat Card for free. It is a prepaid MasterCard issued by ePaylinks. Browse the following incurring fee before you avail a Neat card.
What are the fees needed to acquire Neat HK?
There are no reflected monthly or annual fees and for acquiring a Neat Prepaid Mastercard. However, a lost or stolen card of Neat HK will cost HK $50 for a card replacement.
Each ATM withdrawal with a minimum fee of HK $25 will have an incurring fee of $25. Transaction refund is for HK$4. Those merchants in Hong Kong who are under an international brand is included with 1.5% fee in HKD Transaction Foreign Merchant. When you inquire for your balance on an ATM, there is a fee of HK $4.
Also, a consecutive six months of inactivity will be charged HK$12.5 a month. Unless, the balance is zero.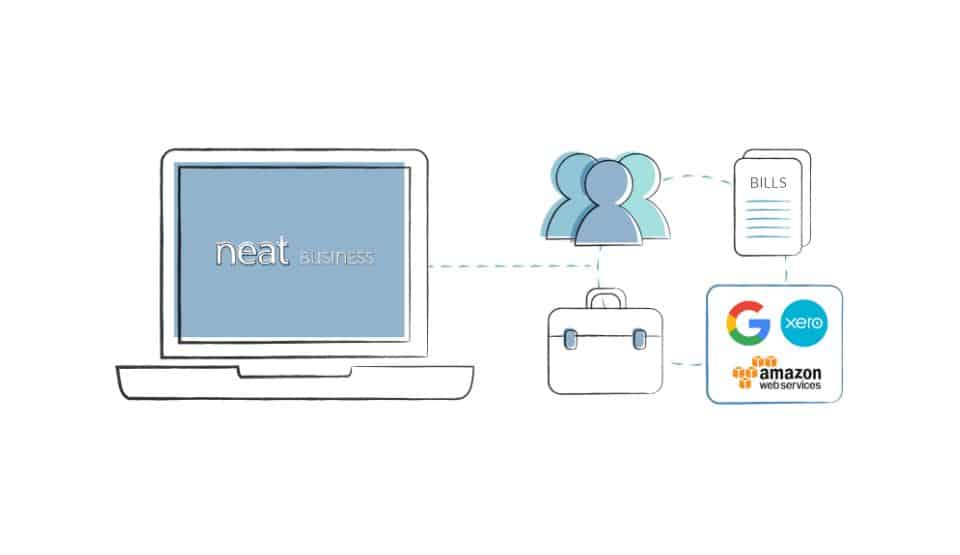 How to get the Neat HK application?
Neat application is available for both iOS and Android devices. You can just download the app at their respective app stores.
How to get a Neat HK Card?
To have a Neat HK Card, complete the registration process on the Neat Application. The only requirement you need is a passport or a Hong Kong Identity Card.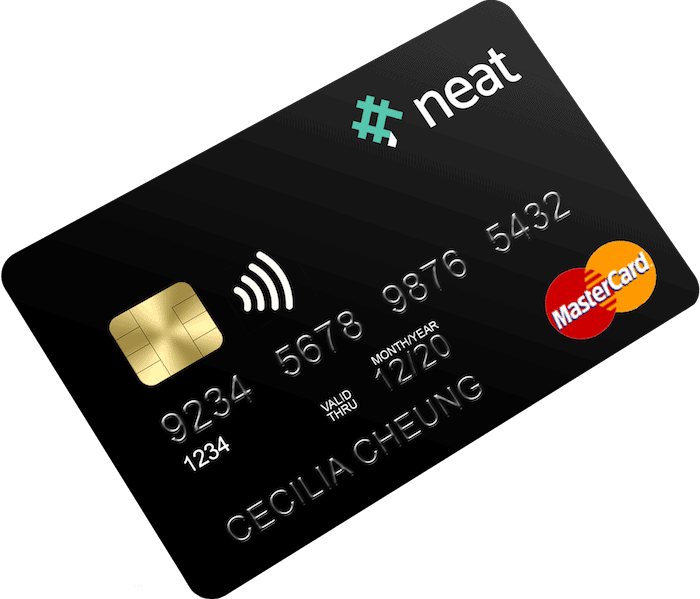 Is there a Business Account offered by Neat HK?
Yes, there is a current business account offered. There are number of benefits for your business when you use Neat HK for your business!
An increase in productivity will be achieved with Neat Business HK. They offer you tools that can help you operate your business efficiently. The dashboard can give you the insight and control of the progress of your business finances.
Just like the personal subscription, business account is a quick setup. You have the access of your bank account anywhere and anytime.
The offered business account is timely. There are integrated features that automatically organize admin tasks. This feature will help you focus more on your business.
You will be assigned with a dedicated Hong Kong bank account number. Neat supports many e-commerce platforms. This allows you to receive payments and manage disbursements.
More so, business accounts offers a feature that can easily pay invoices and employees.
There is an expense card available to enable your employees make purchase online and offline, and withdraw cash at ATMs.
Now, lost receipts are not a problem anymore. Its feature has an ability to add pictures of receipt.
This business account is still developing. There are two features to be added on its update: powerful reporting and automated accounting.
How to apply for Business Account?
Neat Business Application
You have to fill out the Neat Business Application, information about your company are collected. The catch is, you do not have to travel to Hong Kong to apply for a business account. Filling out this application will only take you 10 to 15 minutes. If you have some things to do, you can save the application any time and finish it later.
Informations regarding the company, the ultimate beneficial owners, shareholders, and directors. The said ultimate beneficial owners are those who naturally owns or controls the company.
The following documents are needed to complete the business application:
Valid Business Registration Certificate (see example)
Passport of Directors and Ultimate Beneficial Owners
Neat also helps you produce a Board Resolution that will authorize you or one of the company directors to open a business account in behalf of the company. The form will be pre-filled and it will only require a signature.
Before you plan to fill up a business account application with Neat HK, please check whether your company meets the compliance requirements.
List of Restricted Nationalities
Afghanistan
Bosnia and Herzegovina
Central African Republic
Democratic People's Republic of Korea
Democratic Republic of the Congo
Eritrea
Guyana
Iran
Iraq
Lao People's Democratic Republic (Laos)
Lebanon
Libya
Somalia
Sudan
Syria
Uganda
Vanuatu
Yemen
List of Restricted Industries
Adult related
Antique Dealers
Arms Dealers
Auctioneers
Cryptocurrency Dealers
Defence System
Foreign Exchange Dealers
Gambling and Casino
Jewel, Gems, and Precious Metals Dealers
Nuclear Power
Pawn Shops
Plane Dealers
Products and Services Illegal under Hong Kong Law
Pyramid Selling Schemes
Stock Securities Companies
If you think you meet the compliance requirements, start filling out the application.
What are the features of Neat Business?
Neat Business is yet only dedicated to Hong Kong dollars current account and a local bank account number. However, the company plans to offer a multi-currency account wherein it will support a multi-currency account.
Payments made from anywhere around the world will be received to the business account. Any outgoing payments from local third-party banks in Hong Kong are also supported. However, the outgoing payments to international banks is still about to be offered.
It is also planned that Neat HK and Xero Cloud accounting should be integrated. This is to enhance online banking through seamless accounting and account reconciliation.
Why choose Neat?
Neat is a highly secured mobile currency account that you can fully trust, either you will use it for your business or for your personal use.
You can manage, operate, and send your money anywhere in the world.
Neat may be developed at Hong Kong, but you do not have to go to their office to acquire an account and a card. More so, there are no requirements needed for personal use. Receive payments and send money to your friends
Neat HK is a revolutionized and patented account opening process. .
Get your mobile app at the Apple Store or Google Play!